I just found Facebook pages call to action button on my Facebook business page.
I am encouraging people to sign up for my newsletter at the moment so I intend to use it to ask people to join. The new button is also great for shopping sites as you can link straight to your shop.
Apparently it's been out in the US for a while, but just been rolled out to the rest of the world.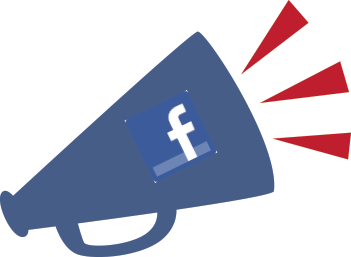 The call to action is in a great place on your Facebook page, encouraging visitors to click it. It is also mobile-friendly.
What is a call to action button? It is a button that guides the audience towards a goal, like SIGN UP, JOIN OUR CLUB, DOWNLOAD OUR EBOOK.
Where is my call to action button on my Facebook page?
When you are logged in on Facebook go to your business page.
At the top, in your cover photo next to the business description you should see CALL TO ACTION.
How should I use my call to action button?
Click the CALL TO ACTION button to select the type of action you want your followers to use. You have a choice of:
Book Now
Contact Us
Use App
Play Game
Shop Now
Sign Up
Watch Video
You can now enter a website address to push your visitors to a page on your website, or a sign up form. I've used my MailChimp signup form URL for now.
You can edit it at any time by going back to your page when you are logged in and clicking the button.
I can only see this button getting better and being more creative in the future.