CUSTOM
Free quote or consultation
Complete the form to send your details.
I will get in touch!
Custom website design
I love to design and develop custom websites, built to search engine quality guidelines. I take pride in offering guidance in web design and bring a wealth of experience.
I support and encourage startups, entrepreneurs and small to medium businesses like you to accomplish better results online.
How? By honing your website, creating great content and conveying the passion that you have for your business through your online presence.
Web design, construction and the written word all go toward generating more traffic and conclusively growing your business.
With a bespoke web design package I:
Provide a mobile compatible, company website to brief.

Programme that site according to search engine quality guidelines.

Assist choices in design, layout and content.

Present staging sites, working towards the final outcome.

Optimise each page for search engines.

Test the final version across devices and platforms.

Setup Google Analytics and include the JavaScript snippet.

Add your site to Google Search Console and submit a SiteMap.
On launch of the custom website I can:
Why choose custom website design?
There are lots of ways to put a website together, some already themed and very affordable.
So why do I offer my clients custom website design?
For search engines to understand a web page the code must be clear with good markup, enabling spider bots to decipher the content, ready to index.
Whilst 'in-a-box' CMS websites have a place, themes and plugins often include far too much code and make it difficult for bots to crawl pages. This also unfortunately makes the website rather slow, which can lead to rank penalisation.
If you require your website to be competitive online and rank well, it is worth paying for custom design.
What is a bot?
A website should:
Look professional across all platforms.

Adapt to user devices.

Load in less than 2 seconds.

Have simple structure and navigation.

Be well written with original content.

Provide clear markup for search engines.
Responsive website design for business
A responsive website is a site that will respond to any device when viewed, be it smart phone, tablet or computer.
Responsive can be confused with 'mobile website', which usually means a second site developed for mobiles.
Either way it is imperative that your business website is responsive or there is a mobile version available for easy user access.
A mobile friendly website is important for search engine rank position, as Google will rank mobile friendly sites first when users search on mobile. That is over 60% of searches.
Websites can display different content, adding or hiding items depending on device. Assume that a user on a mobile has a slow 4G internet connection or is in a fast paced environment. They want answers, fast. Is your website up to speed?
What is responsive web design?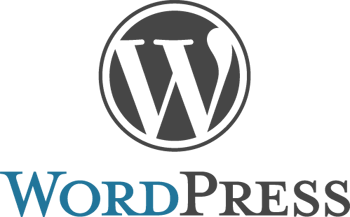 WordPress web design
WordPress website designer
I have been a WordPress website designer for over 10 years. This open source (free) content management system enables you to manage your own website.
A WordPress theme of choice can be used. Or I can design a completely bespoke, responsive WordPress theme for your company. Meaning cleaner code.