The words that we use on web pages to help customers find a website are known as keywords. So what is a key phrase?
Keywords make up key phrases, also known as key terms. A key phrase consists of more than two keywords – certainly 50% of online searches use more than four in a query.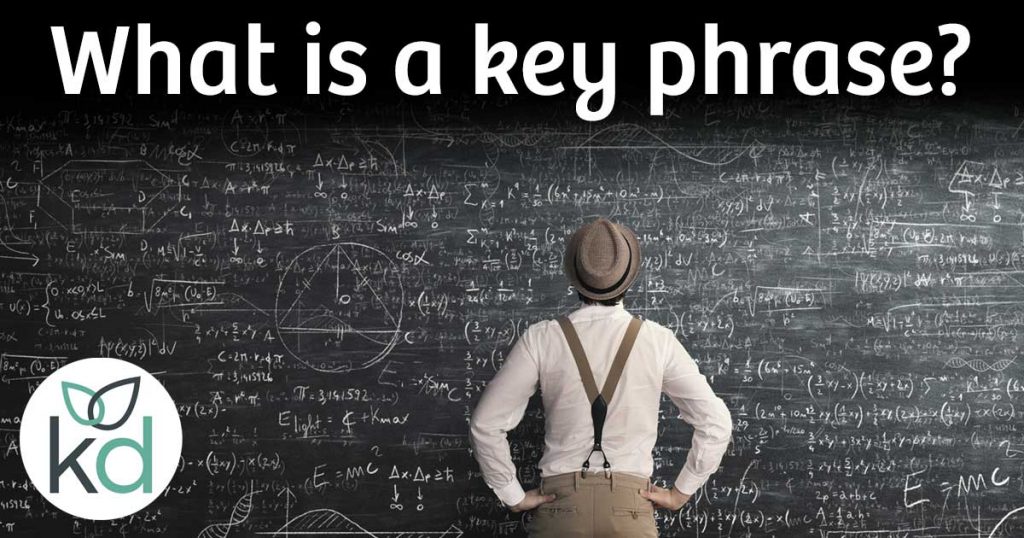 Longer terms are known as long-tail key phrases and will contain up to 10 keywords.
Website owners give a page or post intention using a key phrase – by doing this they target a search query.
The key phrase is used in the URL, the title and throughout the content. This practicse is a fraction of organic search engine optimisation.
On a website, the use of short, high competition key phrases like 'biking' are quite unlikely to improve the ranking position on a search engine. Simply because there are so many other websites battling for that same word.
Using a key phrase on a web page
These days our search queries are quite specific, especially considering the use of voice search. So an effective key phrase is longer and less ambiguous.
For example:
Guided mountain biking holiday French Alps
Build pages and posts around longer key phrases to increase the chance of being ranked highly.
Consider a key phrase that would be used to find a website like yours, research the term and write around that topic. Incorporate the phrase into the copy, title and meta description.
Use the key phrase on your image alt tags, within links, headers and paragraphs to create a well-optimised article.
Be sure not to take part in keyword stuffing which is the act of repeating a keyword or phrase to do well on search.
This is commonly seen on black hat websites, so the offending website runs the risk of penalisation by Google.