Active, effective websites.
8 simple steps
+ TOOLS & BONUSES
Complete the form to download the PDF guide and join the Web Untamed newsletter.
SEO explained.
Jargon so you can talk 'SEO'.
Factors that help rank.
How to analyse efforts.
The perfect web page.
Targeting blog posts.
Media for SEO.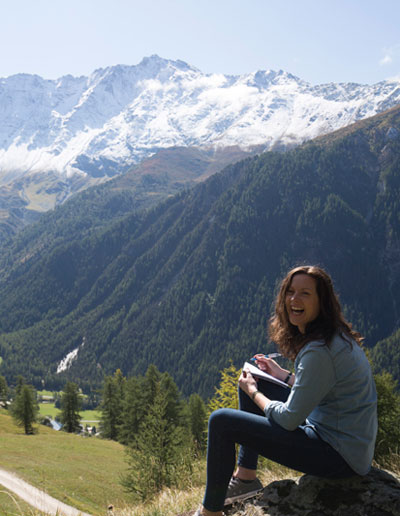 Hey, I'm Kelly Drewett, a technical SEO and SEO website designer; I combine the two.
I'm from the UK, but I live in the French Alps. It's pretty amazing. Here I am sat on a rock.
Your website trainer and mentor
If you'd like to understand more about the mechanics of websites and search engines, you've come to the right sphere.
I teach website owners, designers and creatives, wherever you are in your web design journey.
Web design, content creation and brand awareness create a perfect SEO blend to help website owners and web designers achieve more. WordPress is a great tool for you to achieve that.
"Search engine optimisation is a mixture of beautiful code, thoughtful design, inclusivity, creativity and compassion."
I've been developing websites, running a business and networking like crazy for 20 plus years. I love sharing what I've learnt to help your business grow.