In this post, we discuss how to write a blog with search engines in mind. Ways to write a blog post that would help achieve a good search engine rank and encourage traffic.
This type of blogging would be for a business, an organisation or a charity – possibly something that you're monetising or building awareness about. Blogging is a lot of fun especially if you have some attachment to the industry.
It is paramount to write for humans rather than search engines. Once you have this firmly fixed into your mind your blog posts will be more interesting to write and to read.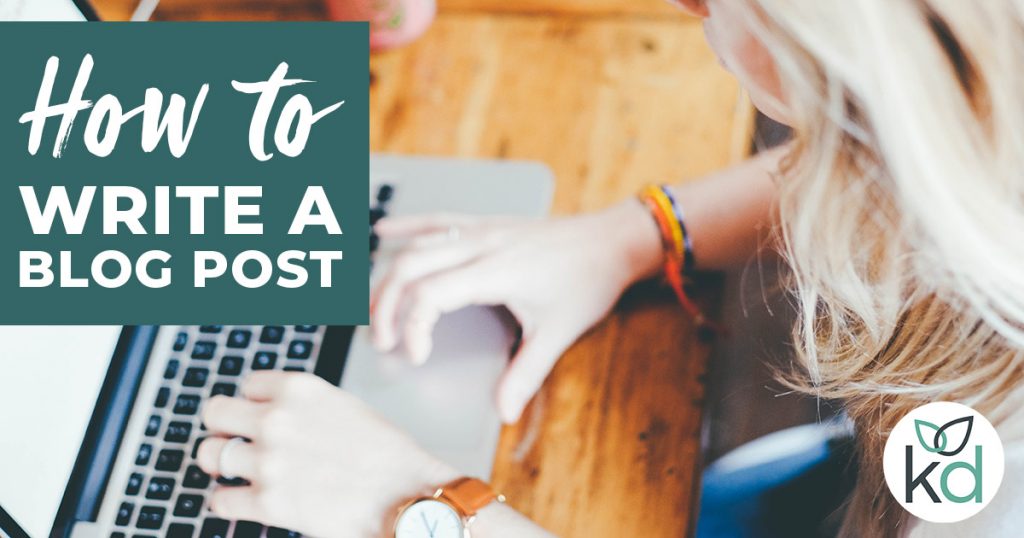 Starting is the hardest part
If you've been feeling blog-despondent and you found this post whilst trembling and frantically searching "HOW will I EVER write a blog? How will I ever get round to it and enjoy it?" then this section is one of encouragement.
Getting started is the hardest part of blogging.
I don't think of myself as the best writer but my writing has developed. I have re-learnt through books, courses and practice. My blog posts are competitive online and they undoubtedly help people, even if they don't set the world on fire. Each post benefits my brand through online recognition.
I learnt whilst I wrote and I made plenty of mistakes. The wonderful thing about blogging is that posts can be revised and improved once you know better. Nothing is permanent. You can do this!
Like most things in life, you must practice it to become good at it. I think the most important attribute is that the small business owner (turned writer) is passionate about their profession.
Make a list of the things you'd like to write about then do some keyword research to find out what people are really searching for.
The biggest mistake people make in blogging is writing with no prior research.
Use the mind map to write blog posts
Let's start with the mind map.
I love the mindmap. I've written a whole article on blog posts ideas and how a mind map can help you to visualise just how interesting a business can be. You'll get a better idea of the topics you can cover.
Trust me, there are thousands of searches within an industry like yours, you just need to get the right angle. People want to know what you do.
If you've no time to read the mind map post, the low-down is:
Write obvious topics related to the industry, spaced out on a piece of paper. Circle them.
Around each of those, write associated subjects -everything that you can think of no matter how small. Draw lines between those that are connected.
Around each sub-topic write more related topics.
Some of your circles will link to more than one topic and you'll start to make connections and find ideas.
How to target a blog post
Research a topic from your mind map, one that you'd quite like to write a blog post about. You have to be keen after all.
The Moz Keyword Explorer will provide suggestions around that term.
Pick terms that are truly searched online. This is not guess work.
Save the best key terms onto a list to compare them. Now pick one that has low competition, low difficulty in ranking and also one you feel compelled to write about.
Do this each time you start a blog post.
Blog post titles
There are lots of ways to write the title of an article and any journalist would tell you that it needs to be catchy and alluring.
That's true in many cases but titles need to be direct when you're writing for search. A blog post title will have an influence on rank.
I'll give you some examples of blog post titles:
How much does pistachio gelato make me feel like dancing?
Why my husband Jim buys super-sized tubs of pistachio gelato.
The chief concern of these titles are on the writer; the writer's family, what they saw and what they did. Cute, but not something that a person would type into the search box.
Here are some more blog post titles:
This is sure to help you to eat well when you're on holiday.
What not to wear in a gelato shop.
Although these might be rather clickable, people don't SEARCH in that way.
The first is not specific enough for a search engine to understand what's contained in the article. Is this holiday a hot holiday, a cold holiday or an adventure holiday? What is well? Does that mean a lot, cheap or healthy?
The second is just unhelpful.
When you're starting out in blogging be clear. What is contained in the document? The title must explain the concerns of the article, it has to be relevant. Titles are one of the most important elements of a blog post for SEO.
Better blog post titles would be:
How to make pistachio gelato.
5 places to buy the best pistachio gelato in southern Italy.
These are customer-centric, true terms that people would type into a search box. You can see that the articles would be helpful to the reader.
Where to include the key phrase on a blog post
There are some simple principles that I can share here.
But remember that achieving a good rank with a blog post is mostly writing well and making a big effort. Not the position of key phrases, that is just a helpful bonus.
There is no secret. We can't write gobbledy-gook, position a few keywords and voila. So keep reading after this section.
Within your fabulous piece of writing, include the key phrase in the:
URL (the permalink or the slug).
title, preferably at the start of the title but it should make sense.
first paragraph.
last paragraph.
any text links that link to it.
title tag and description.
If add the phrase reads badly or repetitively leave it out. Alternatively, try using similar/related phrases because Google will understand its relevance to the key phrase.
Write a blog post
Like I've said, keep the reader in mind at all times and use language that you would use on a day to day basis.
Avoid sounding like Jane Austen in your blog posts. Write in a way that people can relate to, it's much more effective.
That means using contractions when writing – it's smoother to read 'we'd', rather than 'we would'. Or 'it'll' rather than 'it will'.
No one reads articles they can't understand. If you can't understand a piece then it's usually written badly.
Make sure each blog post you write is interesting, to the point and written authoritatively.
Avoid using words like 'maybe, could be and possibly' too often because they are passive – they give the blog post a wishy-washy feel.
Write as much as you can about the topic, think of everything that your customer would need to know. One way to do this is to keep asking WHY or HOW.
"The beach is close by and nice."
How close is it and why is it nice?
"The beach, which is 2 minutes walk away from our accommodation near Biarritz, is a sun trap and a popular surf spot with fine, golden sand."
There are so many other things people would want to know in this particular blog post – shops, cafés, restaurants, toilets, rules on picnics, bins, swimwear, parking, location, weather, camping … the list goes on.
Make your post useful.
The number of words for a blog post
The SEO community recommends that blog posts are between 600 – 1000 words. In truth, we don't know the ideal number.
I've had most successes with longer blog posts but I have seen fairly short posts of 400 words do well too.
My conclusion is that useful, to the point, well written articles always triumph when they are written with humans in mind.
The key to ranking well is to make the post entertaining, educational or inspiring. All three if possible.
Researching online
Research topics on the internet to check facts and accumulate more information and ideas. Just write the article in your own voice and style. Google loves unique content.
ContentGems is a great website for keeping up to date with industry news and finding content for inspiration.
Don't copy blocks of text unless you are putting together a curated blog post and have cited the authors of the original content.
Duplicates won't rank well. Search engines trace content versions and will more than likely rank the earliest article, ignoring the second.
When there are duplicate articles by the same author, but on different platforms, both can gain a rank position – Google would usually rank the earliest version first.
Evergreen blog posts versus current news
The term 'evergreen' applies to articles that are relevant to visitors over a long time period. Much like evergreen trees and shrubs – that hold their leaves all year round.
Start your blogging journey with evergreen articles rather than news articles. When the content starts to rank well, the domain gains trust and authority. Then search engines crawl it more regularly.
Regular crawling means that new content is indexed faster. This is the moment to write feature articles, especially if you're in a fast-moving industry. Be opportunistic and write around timely, highly searched buzz words and phrases.
The stronger the website, the quicker the article will rank after its release. Content on established websites can rank within seconds, beating the competition to the query.
Blog posts for local businesses
To rank well for geographical searches, build blog posts around local topics – history, entertainment, tourism, businesses and people.
Link to websites connected to the area and encourage them to link back.
Show search engines that you have an affinity to an area and that your business supports the community.
Summary
A blog should be a go-to hub a target audience. Your domain can be the place people return to, time and again to learn, be amused or feel good.
The more you write the more confidence you'll gain and you're writing will develop. Additional blog post ideas will crop up as you write and eventually you'll have endless inspiration.
You will also settle into a style by letting your personality shine through.
Blogging is a journey, made over some years and it is truly worth the time and effort. Through a blog, you can grow a business – create a trusting community, gain exposure and online authority.
If you'd like to continue learning, here's how to do SEO yourself.