Finding relevant people to follow on Twitter seems daunting. Let me tell you about a very useful tool: Twitter's advanced search.
Click here to access Twitter's advanced search, or find it on the Twitter search page under the MORE OPTIONS tab at the bottom of the drop-down menu.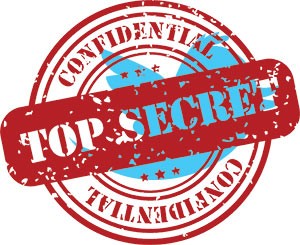 Save that page; it is incredibly useful and hugely under used.
Twitter search helps you to find the latest news faster.
There are four sections you can complete to help you find the Tweets you are looking for. Words, people, places, dates and others.
Words section
Searching under 'words' produces a search result on words within Tweets and within account bios or names.
Using the field 'all of these words' will produce results with all of the search words in, no matter where they are in the Tweet or in what order.
Using the field 'the exact phrase' will produce results with all of the search words in, in that exact order.
Using the field 'any of these words' will produce results with any one of the search words in, singularly or all together.
You can even leave words or phrases out of the search, turn down the noise or search Tweets in different languages.
People section
Searching by 'people' can produce interesting results if you want to see who is Tweeting with a certain Twitter handle (ie. @kaydeeweb).
This can help you find accounts that you should be following or connecting with.
Places section
Here you can specify a location to search nearby.
You can narrow the Tweets down to one area. Just type in where you want to see Tweets posted from.
I've found a location search can be a bit hit and miss on Twitter. Sometimes it will just randomly ignore the location I have added in. There is another possibility. Search by Geocodes, which you can't actually do within the advanced search.
Click here to read my post on searching Twitter by Geocode.
The 'other' section
This section is really exciting.
Positive and negative search
Here you can find Tweets that have been posted with a positive or negative symbol, which seems a bit crazy, but if someone Tweets something negative about something in your business sector you can Tweet them with some helpful advice.
It works on a positive scale too. If someone likes the product you sell, tell them where to get it from. Such a useful tool.
You, as an expert in your field, can find people with a specific problem. Which you can help solve.
Of course:
Negative means unhappy face included in the Tweet 🙁 🙁 :(")
Positive means smiley face included in the Tweet 🙂 🙂
and various others.
With Twitter advanced search you can really pin point your target audience, and follow, reply or re-tweet them to start a connection.
Use it with hashtags in your area or an area you are visiting to set up a meeting.
Use it to find people that might be interested in a specific event in a specific area.
Searches based on a Question
Search Tweets that have included a question mark, ie. asked a question. You can look up keywords and find people that have asked 'how to solve a problem'. Just tick the ? box to include questions.
Date section
You can now search as far back as you like. Handy to remind yourself what you said and when you said it. Even if it was Tweeted years ago. Great for re-sharing old, quality content. As long as it is relevant.