The most important aspect of a company identity is its logo.
The internet provides a huge 'shop window' to display yours, with impact.
A logo makes an appearance on the company website, Facebook page, Twitter profile, Google Location page, TripAdvisor, Instagram, Behance, Pinterest and many other places across the web.
It will eventually be displayed across 1000 interfaces, before offline marketing is even taken into account, such as business cards, vehicles, banners, shop windows, signs and vouchers.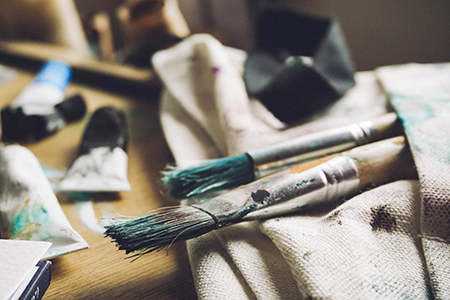 Logos on websites
As a web consultant with many years of experience, I have seen a vast number of logos.
When I'm briefed on a website design project I consider the colours and shape of the logo. The layout of the website often develops from the shape of a logo.
Website visitors should be able to access information quickly, so a logo shouldn't take up too much space 'above the fold' – this is the portion of the web page that is visible when the page first loads.
Adequate space should be left above the fold to view the page content.
The readability of a logo on the screen is important, whether it is small or large. A banner with a long strap line will be illegible on a small screen. Keep the logo clean.
It is also worth remembering that the logo will appear over the hundreds of internet platforms discussed above, all of which demand different shapes and sizes.
The solution? A clear, responsive logo.
Logos for social media networks
Leading brands use a responsive logo which is a truncated version of the original.
The truncated logo should recognisable even when reduced to the size of a small circle.
It must be similar to the full version of the logo, so people can perceive the brand which ever logo they are looking at.
The responsive logo can be used across social media networks or as an avatar.
Having different versions of a logo readily available means the business brand looks great, everywhere it appears.
Types of logo
A logo can be font-based, a symbol or a combination of the two.
The full logo should state the name of the company and represent the business type and must appeal to a target audience. Try to understand your audience and use fonts and colours that would speak to them.
Here are two examples:
A logo for a high-end restaurant.
The restaurant would want to engage with clientele that are comfortable spending money on hospitality. Use a modern font, clean lines and classic colours like navy, black, deep green or gold. A logo and stationery of this caliber will communicate the price range and the ambience – and will help to avoid problem customers.
A logo for family friendly entertainment.
A family friendly logo should be bright, fun and could be in a handwriting 'script' font. This lets the audience know that the company is approachable, upbeat and enjoyable. Families are often concerned about spend, so don't go too high-end when targeting families.
Customers should have a clear idea of the company industry simply by looking at the logo. This might be deep-set – the customer would almost be unaware of it.
One way to portray your business type is to use a symbol as a statement.
Symbols are great for branding because they are instantly recognisable. This symbol can also be used as the responsive logo.
Website logos can be programmed to respond to the users device. A full logo might be be displayed on a computer screen, the truncated version on a smartphone.
Logos as favicons
When using tabs on a computer, websites are recognisable by favicons (short for 'favourites icon').
Used correctly, the favicon will show up in three places:
The tab when visiting a website.
The list of websites in your bookmarks.
To the left of the website address on some browsers.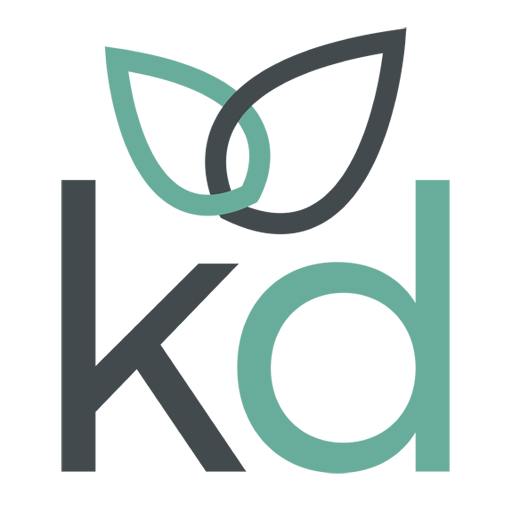 When viewing my website or blog on a computer, you will see my favicon.
The favicon is tiny, but it brings brand awareness, making it easy to distinguish between sites when several tabs are open.
It is important to choose a logo or symbol that will look good as a favicon and an avatar.
Thoughts when commissioning a logo
When commissioning a logo, consider the following:
The industry you are representing
Does the logo reflect the industry?
Audience
Is your target audience younger, older, male, female, high-end or mass market? Are they technologically capable? Are they business owners? Parents? Mothers? Fathers?
Colours
Colours affect mood – choose them carefully.
Fonts and custom fonts
Make it legible, but representative.
Size
It may be worth having your logo available in more than one size so you can use it in different places.
Longevity
Make sure it will represent your company for years to come, even if it requires a few adjustments down the line.
Use a graphic designer
Keep the logo simple but original. Use a graphic designer to come up with something that looks professional.
An awful logo will make your company look bad and will make marketing and branding extremely difficult.
Find a good graphic designer with original ideas by looking through a range of portfolios. Once found, brief them with answers to the points above.
Provide the graphic designer with ideas but take advantage of their creative flair.
Large design companies charge more than £2,000 for corporate identities, which is worth it for a top class, original branding idea.
There some freelancers that will be able to do a great job for small businesses between £500 and £750.
Websites such as Freelancer and Fiverr can be a good place to start for a cheaper logo – but please don't under value a company brand and go for the cheapest option. I've seen some truly terrible logos surface from bargain deals.
Here's is an amusing article on Bored Panda – Designer Fixes – The World's Worst Logos.
Updating your company logo
When updating an old logo, don't change the look beyond recognition. This is your company's brand. People who are glancing at your material must still recognise that it is from you.
If you feel you have to completely change your look, you will need to set aside time and money to rebrand.
Trademark
You should trademark your logo once you are happy with it so that no one else can use or copy it. You can do this using one of the links below:
Let me know your thoughts on commissioning a logo.