Firstly, log in to the admin area of WordPress.  The address, username and password should of been supplied by your web designer.
Now look for the GALLERY icon on the left hand menu and hover over it.  With this version there is a little green box next to the word Gallery.   A pop up menu will appear.  Now click on ADD GALLERY/ IMAGES, as below.
Now select the gallery you would like to add images to, using the drop down menu.  If there is nothing under the drop down menu then either your web designer has not created a gallery yet, or your permissions are not set correctly.
If I have designed the site for you the gallery name will relate to the page you want to update.  Select the gallery you want to add to, as below.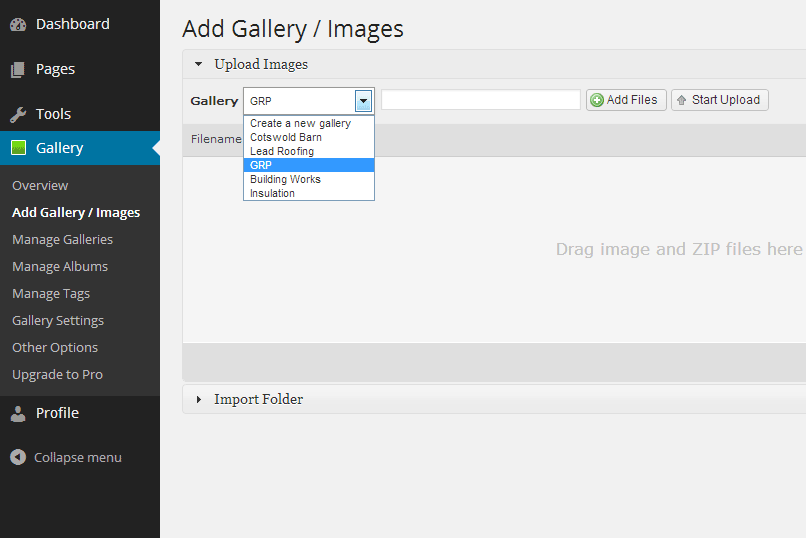 Now click on ADD FILES, to browse your computer for the images you want to add.  Circled in red, below.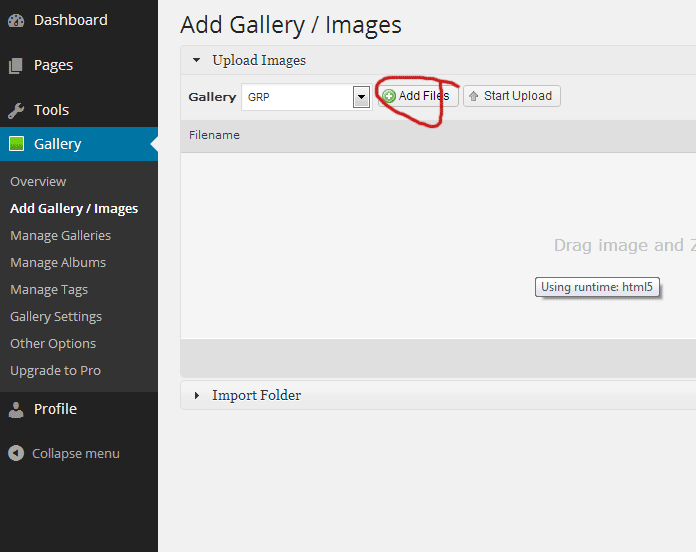 You will now have to find the files on your computer.  Every ones filing systems are different, so it is difficult to help you here.
If all your files are in the same folder you can use the CONTROL button on a PC to select more than one file.  Then click the OPEN button to drop them into NextGEN.
You will see a list of the files you selected (see the red arrow on the image below).  If you are happy with your selection click START UPLOAD (circled below).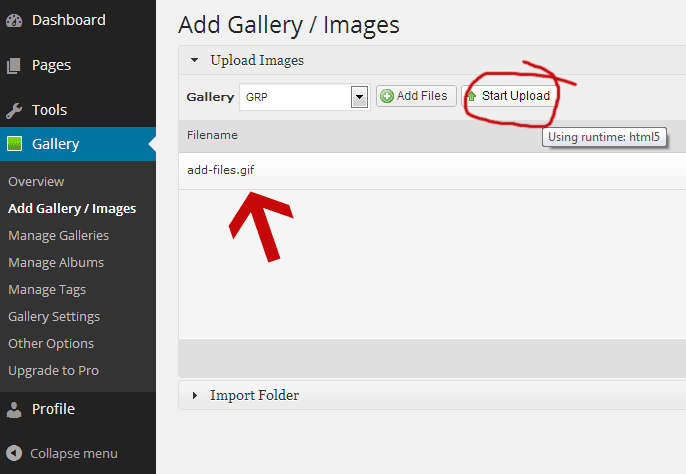 If successful, NextGEN will let you know that the upload is complete.
Now check your gallery page by navigating to your website and viewing the page.  You may need to refresh the page to see the change.
In this example I am using WordPress 3.8 with NextGen Gallery 2.0.40.