Yoga website design
Being involved in the website design for Rebecca Black has been uplifting; I do mean that.
Becs is an inspiration to many people through the Tarentaise Valley, here in the French Alps. It is lovely to be involved in her journey.
When I first met Becs, she didn't have a brand or a website - I sorted a temporary one out for her in the early stages.
Over the years I've known Becs, she's developed a personal brand, in a completely natural way almost unbeknown to her.
Her friendly, conscientious personality, and her love for yoga, built a faithful yoga following.
The Covid 19 pandemic forced yoga and sports professionals online. Becs embraced this only due to a pursuit to reconnect and help people, which ended up being worldwide. It was lovely to watch.
This year she found a new corporate look for her business, with help from artist and graphic designer Denise Anderson. In the Bourg Saint Maurice area, Denise is creative in many ways and is available for commissions.
I just love the Balance Bec brand colours that Denise created. There are a few colour combinations that we could choose from, which somewhat reflect Tibetan prayer flags with a modern twist. I love that hint towards Buddhism.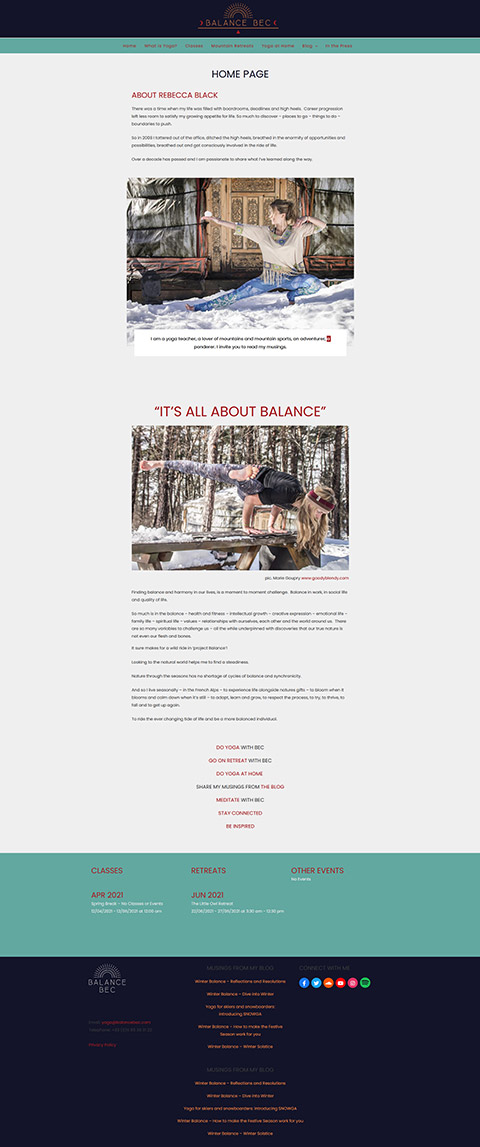 Becs is a world traveller and a mountain explorer, as well as a yogi. The design was an excellent fit for me.
I know her audience; I am her audience.
An event calendar is available on the website. The calendar includes the in-person yoga classes, online yoga classes and the yoga retreats that Becs does for her students.
There's also a payment and contribution button for people to pay online.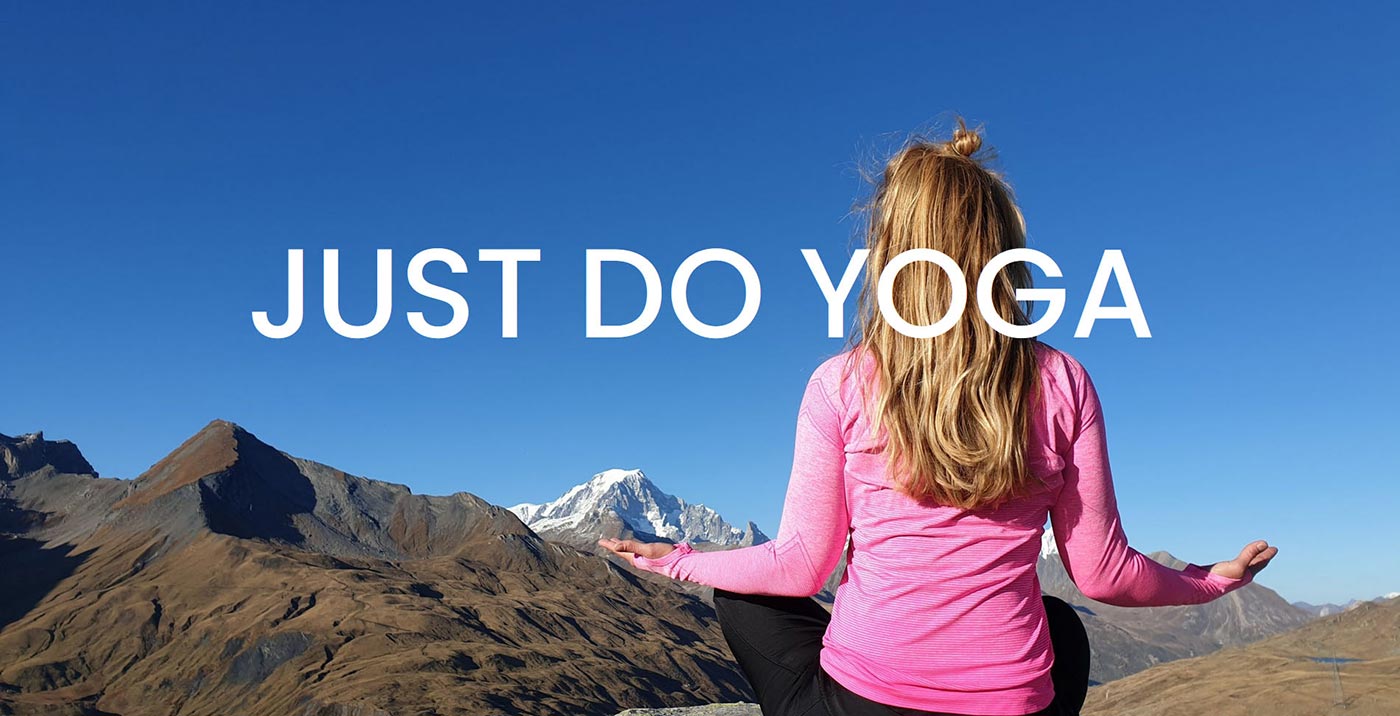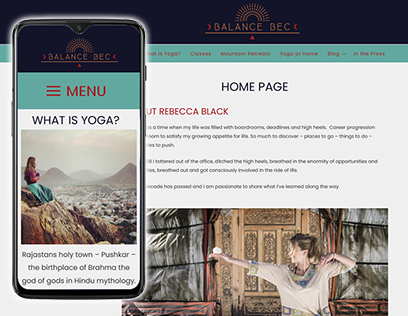 My favourite thing about this yoga website is that Becs is ever-changing and growing. She makes a significant effort on her blog and has produced some excellent material that helps her search engine page rank.
We frequently communicate to make sure that Becs progresses her online adventure - she joins me on my SEO talks where she continues to learn. I'm appreciative of her support.
In case you're wondering - of course, I go to the yoga lessons that Bec's teaches in the real world, and I do her fab ones online ;) Some are available on her yoga YouTube channel.
She is super knowledgeable, and has a unique teaching style and will appeal to mountain sports lovers.
View more of my web design portfolio