Website for a photographer
This website for a photographer based between Somerset and Oxfordshire in the UK, is pretty but very strong. Her photos look stunning against the patterned watermark background, which is a feature to the left hand side of the main content area.
Julie Rose is able to update her own photographs in the grid gallery, shown, which makes all photos the same height. Each can be clicked on to view them at full screen in a lightbox.
Search engine optimisation
At the end of 2018 Julie and I started an economical search engine campaign, affordable for most small businesses.
I have improved the written content of her website, implemented on-page SEO, revised local SEO listings, taken care of link building requests and written relevant blog posts around researched key terms using Julie's knowledge of the subjects.
Slowly and surely Julie's website has achieve better search engine page rank. Her blog posts and web pages will continue to climb in search results as the search engines see Lollipop Photography's online efforts.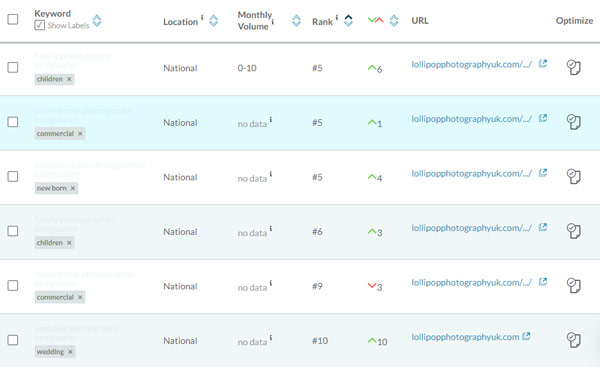 View more of my web design portfolio