What is SEO?
SEO is an acronym for search engine optimisation. When we talk about SEO, much of the time we are talking about developing and growing the website itself to help it to rank well on search.
However, an SEO strategy should involve tactics that are both on-page (within the website) and off-page (external to the website itself).
The two work together and are umbrella terms for important SEO techniques that help the success of a website.
Website SEO audit
I can analyse your website and provide suggestions to improve search engine rank. £130.
Email me
Be honest, trustworthy and conscientious.
How SEO works
The responsibility of any search engine is to look after its users.
If a search engine sent us to slow loading websites that were full of errors, outdated and hard-to-use, we wouldn't use that search engine.
The reason Google is so successful is that they take care of their users and strive to cater to the needs of all humans.
Google sets quality guidelines for website owners to follow if they want online success.
This is basically how SEO works.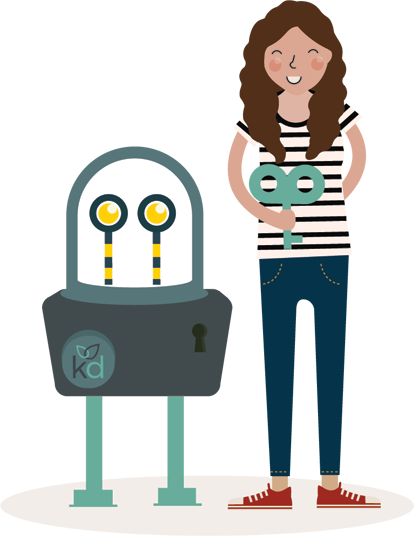 Reasons that SEO is sensitive
Black hat tactics have been used over the years by dishonest website owners to fool search engines into ranking them well.
Search engines maintain a penalty system for websites that don't follow guidelines. Really bad websites are not indexed at all.
There are some common black hat techniques that you might have heard of like keyword stuffing, the use of unrelated meta-data and hiding elements.
Illegitimate websites will also avoid displaying contact details, copy content from other websites and over-use links.
New tactics are being used all the time. These websites want to be at the top of a search engine result page, to take our money.
Search engines fight back
Search engines take action to weed out these websites - algorithms are changed and matured to keep the good guys at the top. That's us!
Online reviews and back-links have become incredibly important in SEO because they provide integrity.
Search engines merit links between credible websites with historical value.
Reviews provided via social accounts or trusted websites have a traceable history so search engines can assess if the review is left by a real person.
On-page SEO
On-page SEO is the art of continuously refining a website so that search engines understand it, engage with it and rank it.
Google looks for quality page content with good structure, making it easy for the user to find what they are looking for.
Each page on a website should use clean code, markup and correct tags so that search engines understand what is on the page.
Dud links and missing tags can negatively affect rank.
On-page SEO
Off-page SEO
Off-page SEO, or off-site SEO, refers to activity outside of a website to help it gain rank.
Backlinks, social media alignment, social shares and online reviews all come under off-page SEO.
This approach helps the user and the search engine to fathom that the site is trustworthy and active which determines if it deserves to rank well.
Off-page SEO
Search engine friendly definition
The term search engine friendly is used to describe a website that has been optimised for search engines, such as Google.
Nowadays, search engine friendly can refer to a number of things.
In the old days, search engine optimisation was simply a matter of making it easier for search engines to understand what the page was about.
A web developer could use keywords within tags to let search engines know why the page was created.
Because of those black hat tactics and advances in technology Google and its counterparts have become more intelligent.
These days, to be search engine friendly a website must be informative, provide instant information, be easy to navigate, fast, mobile-friendly and visually pleasing.
This gives the user the best experience, which is why Google will reward these types of websites.
There are also a lot of other more technical techniques that can help a site to be search engine ready, like using microdata (Schema) to improve pages.
What effects SEO negatively?
There are lots of factors that can have a negative impact on the rank of a website. Some are easier to fix than others.
Bad code.
Googlebot has to crawl billions of websites each day. Every website is created using code so it will be displayed beautifully on a browser. Google rewards clean code, with correct tags and markup because Google bot can more easily discover what a page is about.
CMS website builders inject code into pages enabling non-professionals to put a website together. WordPress is one of the best at keeping this under wraps but plugins and themes can, unfortunately, create a lot of unwanted lines of code. Googlebot must sift through all this code before it can understand the content.
Slow download times.
Media and code-heavy pages affect the speed of a website. Unwanted code takes time to download. Large images and other media bloat the website and slow them down. Google looks to provide its users with answers, fast. So any page that takes a long time to download will immediately get penalised.
Mobile usability.
Because so many users search using smartphones or tablets to search online, Google rewards websites that are easy to read and navigate using a mobile device.
Poor maintenance
Dud links are links that lead no where. These links could be links within your page, or links from other sites (including Google) that have not been redirected. Google likes to see well maintained websites, so that users are not faced with the 404 error message.
Keyword stuffing.
Google penalises websites that overload pages with keywords. Pages, posts and articles should include key phrases but don't overpower the content with them. Always have humans in mind.
Duplicate content.
Put time and effort into properly writing a website and don't repeat the same paragraphs on pages or on e-commerce products. Google will only rank one of the duplicate pages which means the website loses rank power.
Lousy content.
Google likes web pages to be informative, to the point and well written. They rank content that gives a great explanation to the user. There are no rewards for content that has been buffed up just to reach 600 words. Bad spelling and grammar will also have a negative effect, so keep on top of it.