Chalet business website design
White Stripe Mountain Lodge is a ski chalet company situated in Paradiski - a domain in the French Alps.
Chalet company owners, Russ and Lucy, live and work on the mountain. Originally from the UK, they moved to France with their daughter about 6 years ago.
The chalet business website needed to reflect Lucy's keen eye for design whilst keeping a certain simplicity so that it is easy to use.
We chose to programme the website in clean HTML so that it is search engine friendly - something that is important to White Stripe Mountain Lodge. Although I did not write the website it has been built with strong foundations.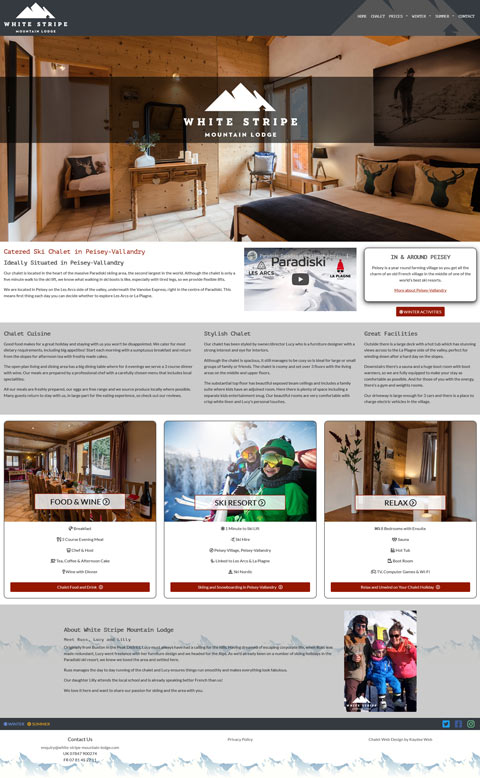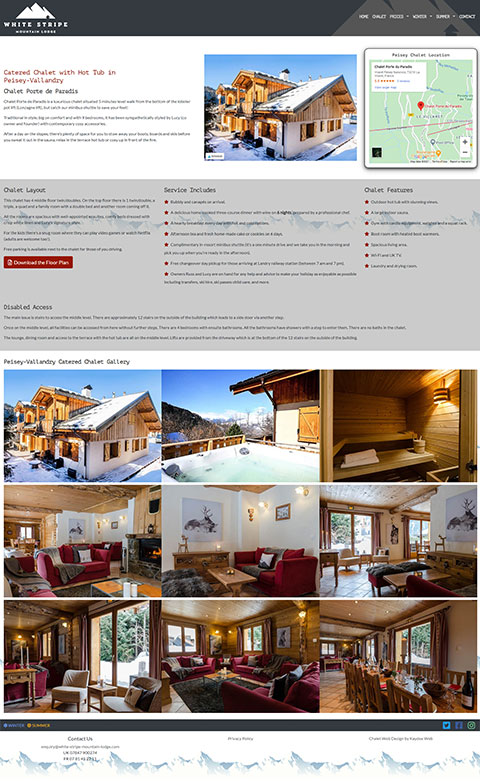 At the time of writing, the clientele of White Stripe is predominantly British and the website is in English which means it will be searchable on Google UK. This will target their main audience searching for a chalet holiday.
Russ and Lucy run the chalet business during the summer months as well as the ski season during the winter.
We demonstrated that within the navigation bar at the top and in the footer at the bottom of the website. It is really easy for people to find out more about each season.
We've included lots of information about the area and been very open about how the business is run and where the chalet is situated - the sort of clarity that Google looks for in a website.
There are clear floor plans and beautiful imagery to really show the features of the stunning chalet and the beautiful mountainous area.
I loved creating this website - I know the Tarentaise area well and because of my travelling background, I know what people look for in a hospitality website such as this.
Contact me
View more of my web design portfolio