Construction company website design
A construction company website design provided by a professional SEO website designer for Bayswood Construction in Oxfordshire.
Using clean code it adheres to search engine quality guidelines and is fully mobile friendly.
We employed a graphic designer to create a fresh new logo for Bayswood. Then I used the corporate colours and the circle shape throughout the website design.
There is slight movement in the logo on scroll - it becomes smaller, leaving space for the visitor to view the site.
The layout is clean and simple. It is easy to navigate and visitors are able to view a portfolio of work on each page.
I wrote the website content on behalf of Bayswood Construction following some notes that they had provided.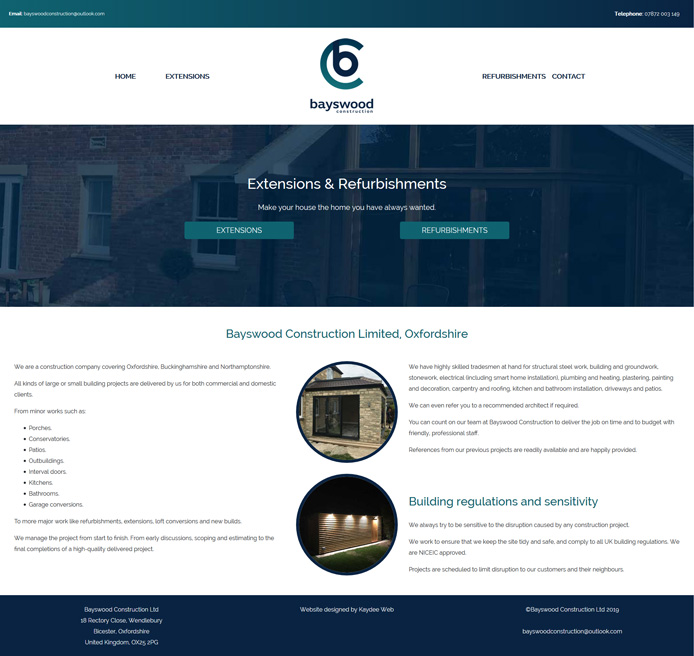 View more of my web design portfolio