Chalet web design and SEO services
I undertook the chalet web design and SEO services for Ski La Source - an independent chalet business in Montchavin - Les Coches, La Plagne.
One of my objectives was to keep the character of the business owners within the website.
Linda and Chris are environmentally aware and compassionate to humankind. They are musical - belonging to a local band, so they love a shin-dig with lots of laughs.
Even though the old website was out of date and difficult to use, it reflected their business ethos and their personalities and I wanted to retain that.
We kept their hand drawn logo but made a responsive logo out of it for use on social media and their favicon - this is shown in the tabs when viewing the website on a desktop browser.
Chalet business booking system
One thing that shines out to me when developing a website for a chalet business is that the booking needs to be easy for the chalet business owners and for the clients, using the website.
Chalets can be booked across many different platforms - AirBnb, TripAdvisor, Booking.com - and it is difficult for the business owner to keep up with bookings.
Beds24 is a channel manager that offers a solution for this - you enter the bookings into one place. The platforms you link up will check with the main system before releasing a booking.
Plus Beds24 enables the client to book within the website by embedding code into an iframe.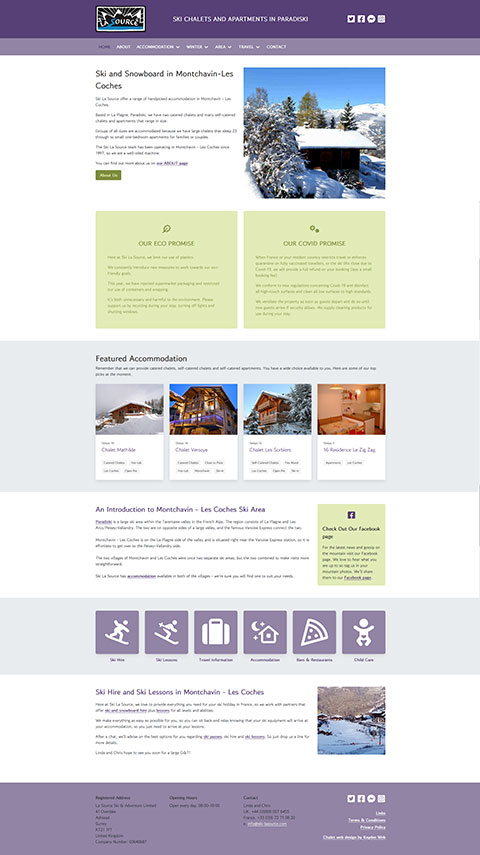 View more of my web design portfolio